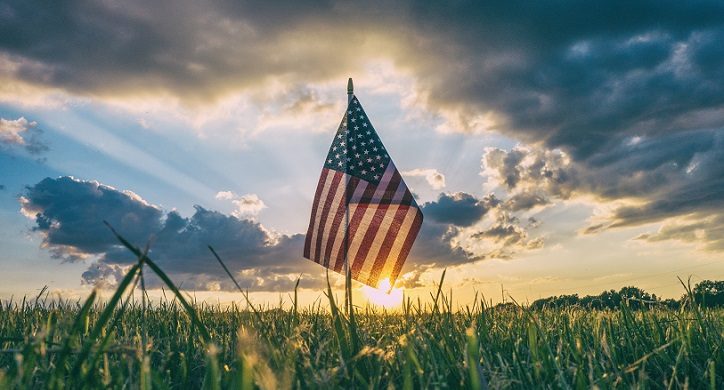 Our thanks to the hundreds of farmers and ranchers who took time during a busy season to tell us what they think about how the two major political parties are addressing their interests and concerns in the 2020 election campaign. These responses will help D2D do even more to tell your story.
Given this heated political environment and neither presidential platform addressing highly-specific plans for agriculture and food production, we set out with a goal to better understand the issues affecting American farmers – their concerns, hopes, and thoughts about the next four years.
A look at our respondents
Our survey launched in late September and amassed 300 completions from U.S. farmers and ranchers. Respondents provided a good cross-section of the farm and ranch population. They tended to be:
45 years of age or older, and overwhelmingly politically aware and engaged
Diverse, across all types of farms sizes and crops/livestock
Dispersed geographically with a heavy concentration in the Midwest, reflecting the overall national character of farming and ranching
Cutting to the chase
Overall, respondents believe the Republican party is stronger on general farm economics and trade, and earned consistently higher marks than the Democratic party across all areas of interest addressed in the survey.
Furthermore, respondents believe Republicans better understand their professional challenges and that the party will better support them by promoting their sound farming practices.
Democrats fared relatively better on questions related to environmental protection, food safety, diet, and nutrition – but still trailed the GOP in each category.
Putting issues in order
Farmers and ranchers have a lot to say about the obstacles they face daily to sustain their way of life for their staff, families, livestock, and customers.
When presented with a specific laundry list of potential issues, three out of four respondents cited a trade-related matter as one of their three biggest worries today, especially the unsettled state of relations with China. Just over half said farm income was one of their top concerns, as reflected in both the cost of inputs and availability of subsidies and economic support programs during an especially weak and unsettled farm economy.
But which issue is most important?
When asked to write in detail about what either administration could do right now to help them, most respondents addressed anticipated needs, such as free trade and less government regulation. But a surprising number of respondents looked beyond particular policies and roadblocks and instead, demanded some diplomatic aplomb for the parties to work together and get these issues remedied.
Politicians' biggest misperceptions
Despite many farmers and ranchers preferring the Republican take on key issues affecting their operations, respondents won't be giving either political party a free pass on their approach to food and agriculture. They weren't shy about offering advice to both candidates on how to better connect both politicians and the larger public with the people who produce the nation's food.
In summary, they believe they are a very misunderstood group. Respondents felt that politicians think they don't care about the environment, don't understand the physical and financial demands to run a multi-faceted operation, and that they are just 'dumb hicks wearing overalls'.
When asked what particular misperceptions about farming and ranching need to be addressed, respondents offered some often colorful comments:
"They [think we] play in the dirt all day."
"That we are not astute business people. They do not recognize that we are managing multi-million-dollar business enterprises. They do not recognize that we know a balance sheet and that we are better educated than the majority of the US population."
"We don't want to have to live on government subsidies."
Many respondents felt the average politician doesn't see farming and ranching as a demanding profession that requires shrewd business and operational knowledge. Additionally, respondents believe they also fail to grasp the economic stakes of modern farming and the risks that come with it from so many directions.
Delivering a message to candidates
Farmers and ranchers also had some equally blunt advice to politicians when asked about what they'd tell the presidential candidates if they had the opportunity:
"We provide the best, safest, and cheapest supply of agricultural products in the world, but have to go through expensive risk to do so."
"Production ag needs markets and fair trade, not subsidies, to succeed long-term."
"You are both full of manure."
The overriding sentiment expressed in this open-ended question was that respondents felt as though the food system they operate every day for every American and countless others around the globe goes unnoticed by politicians and consumers alike. Farmers and ranchers remind us that "we in the middle of the country matter, too", feeling forgotten or only catered to around election years.
And many expect better treatment for others, too — even presidential candidate to candidate. One piece of sage advice: "Get along with each other's party…do what is best for America".
Farmers remain resilient
Despite the litany of misperceptions that need to be addressed, the farmers and ranchers who responded to the D2D survey remain surprisingly optimistic about their future.
After almost seven years of declining income and sustained economic stress, seven in 10 respondents say they are optimistic about the future of their operations.
Making changes on the farm
When asked unaided about the biggest changes they're currently facing in ag, most individual respondents described several ways they've continued their operations amid such instability. They've done everything, from cutting costs to utilizing marketing and technological strategies to adding new product lines and income sources.
Get ready…
So who do farmers foresee as president in 2021? Two-thirds of our respondents predict a victory for Donald Trump on Nov. 3.
In Closing
This feedback garnered from farmers and ranchers – our readers and friends—are not the end of the discussion, but just the beginning. Please stay tuned for further efforts to engage and empower our farmers and ranchers who sustain us and our families every day.
To review all quantitative responses in this survey, please click here.