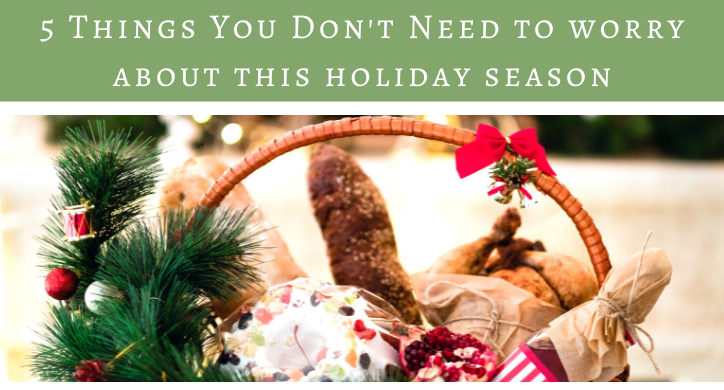 Whether you're looking for quick information, or want something to impress your friends at dinner, here's our Featured 5 of the Week!
The holidays are a busy time for all of us! Buying presents, cooking food, wrapping gifts, and hosting family and friends can be stressful. So, here are five things that shouldn't be on your list of concerns this holiday season when it comes to your food.
1. GMOs
GMOs are still a very controversial topic in mainstream culture. But, this is because not many people truly understand what a GMO is. Well, if there is one thing you should know by now, it's that you do not need to worry about GMOs on your dinner table. Aside from having many benefits for farmers, GMOs also have benefits for us consumers and are not a danger to our health whatsoever. It is actually, the most studied food technology that exists.
To learn more about what a GMO is, click here.
2. A Food Shortage
Between the conflict in Ukraine, the labor shortage, and high food prices, it's easy to be worried about not finding our favorite holiday foods this year. But, we're here to tell you, there will be no food shortage this holiday season! However, if you want to avoid higher prices, we recommend buying your food early.
3. Pesticides
A big push for the organic movement is around a pesticide-free agricultural world. However, farmers who grow organic foods still use pesticides, and these pesticides are not harmful to us. This is especially true for glyphosate or RoundUp. It's the world's most heavily-used herbicide, and many people believe it's dangerous for humans, but this is simply not true.
So, don't worry about pesticides in your food this holiday season, and to learn more about glyphosate, click here.
4. Cyberattacks
Recently, some food production companies have been attacked by cyber-hackers. These companies include JBS, NEW Cooperative, and Crystal Valley. Yikes, does this mean we should be worried about a cyberattack shutting down our food supply chain? Nope! Even with these threats, the American food system has never been safer, and industry experts are working tirelessly to keep our farms and food safe and the supply chain in motion.
5. Restrictive Diets
The holidays are about enjoying ourselves and our time with friends and family. It's not the time to put ourselves on a restrictive diet, then punish ourselves when we don't stick to it. The most important thing to remember this holiday season is to eat a balanced diet and everything in moderation. It's ok to have a slice of pie or a Christmas cookie; just remember to eat your fruits and veggies, and get some exercise, too!
The Bottom Line
When it comes to the safety of our food or the food supply chain, there's nothing to be worried about this holiday season. So, enjoy yourself, and have a happy holiday from all of us at D2D!