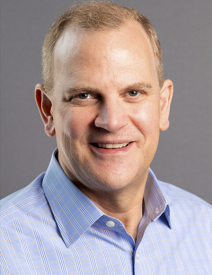 Richard Owen
Richard Owen has been a part of the Produce Marketing Association since 2009, when he joined as Director of Global Business Development and has served as Vice President of  Global Membership and Engagement for the past three years. Prior to his time at PMA, Owen's career included time as the Director of Agricultural Affairs at the Office of the U.S. Trade Representative where his portfolio included Russia, Eastern Europe, India, Indonesia, the Philippines, Sri Lanka, South Africa, and Israel. Richard was also head of the Airline Passenger Experience Association, Montana Grain Growers Association, and National Association of Wheat Growers Foundation. 
Few technologies can transform the relationship between growers and consumers like the promise of transparency. And with Covid, many of us demand even greater food safety assurances. How are growers, distributors, processors, and grocery stores implementing transparency along the way?
READ MORE >>
We see the lack of fresh fruits and veggies in our supermarkets, but we hear on the news about produce wasting away in the fields. How is this happening? And will it get better?
READ MORE >>